A rose for emily and feather
It is definitely not for the faint of heart. Nay, in fact, it is for those of you that need and crave color, whimsy, and a bold look in your decor.
Read your way through the ghosts here. At times, that distance makes writing lonely, but more often than not, it feels a lot like freedom to get things done exactly how I need to.
You can read the essay here. Please be in touch if you need more poems about falling in love with the world through food.
Emily Colson | Speaker, Author of Dancing with Max
I hope to see you all again soon! Fall Tour August 9, I'm so looking forward to reading poems from my new book this fall. I'm so anxious for this book I've been working on for the past three years to be in your hands and to hear what you think of the poems.
Get your copy here! Got it Covered June 14, My second book officially has a cover! The final countdown approaches: I can't wait to tell you more of what's in store this fall!
I'm so excited to dedicate a long weekend to my next manuscript, and as the retreat approaches, I'm selling chapbooks to help defray the cost of travel.
If you want a taste of what's in store, the title of the chapbook comes from "everybody knows that I'm a mess," originally published in The Journal.
It's about fearing food and hiding in work and learning to cook and the root of migraines and interrupted grief and abandoning painting and who ignores our needs in service of their own and who sees us when we don't want to be seen.
So many people have already reached out to say they see themselves in it, which is the greatest compliment for something that was so scary to draft, let alone put out into the world.
The editors made me a teaser trailer for the essay, so if you don't have time for a long read at the moment, here's a snippet to whet your appetite. And one more happy announcement: I'm proud to say I'm now represented by Danielle Bukowski of Sterling Lord Literistican agency that also represents an astonishing number of writers I admire.
I'm really looking forward to sharing the projects we're working on together with the world. Stay tuned for more prose to come. Reports From the Field February 27, A few months ago a chapbook of mine went out of print, as well as the entire catalog at Jellyfish Highway, when the publisher refused to be held accountable for shady financial practices and sexist behavior in the academic and literary communities.
The situation is on-going, and unfortunately is still far from a resolution. You can read my essay on the ways small publishing doesn't protect authors from worst case scenarios here. It was incredibly difficult to write, and I couldn't have done it without such thoughtful assistance.
I also want to thank everyone who's reached out via Twitter, Facebook, and the contact form on my website with kind words, as well as their own stories of unresolved publisher abuses.
Contracts only protect us if we're able to enforce their terms.
When enforcement is cost-prohibitive or otherwise impossible, our only recourse is to tell our stories publicly. The more we make space to talk about these kinds of things, the better off we'll be as a community. You can read the piece here. I'm looking forward to publishing far more nonfiction this year and hope you'll be reading along.
Gathered here are all the stragglers that didn't make in into any link round-up of my published work this year. Thank you, as always, for reading along.
Francis tamed the wolves," which I wrote for Jeremy Radin. Download a digital copy of the anthology here. Back to Class September 8, In the spirit of back to school activities, I wrote an essay for Electric Literature about acrostics finding their way from elementary school classrooms into the resignation letters of defectors from the Trump administration.
It's my first freelance essay in a long time, and my students snuck into my argument, reminding me of how much I've missed being in the classroom myself. Speaking of which, I'm really proud to announce that I'll be working with the Speakeasy Project as a mentor for their winter writing intensive in January Check out all they do for our community here.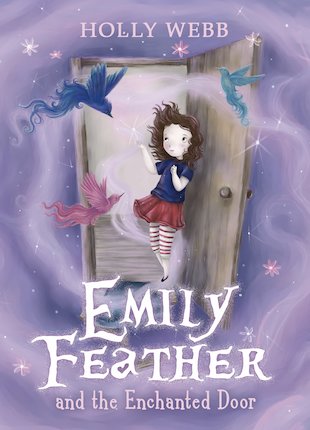 All ages and experience levels are welcome and celebrated. There are weekly prompts and readings as well as focused group workshop time tailored to each student's needs, and also plenty of time to ask me anything about how to face down your creative anxieties and mark art a part of your daily life.
Sign up for the fall session here.When the dangerously handsome Johnny Blood's life is on the line, he must put his fate into the hands of a colorful cast of characters including a mysterious sheriff, an eccentric priest, an authoritarian governor, a saloon girl gone good, and a nun out of the habit.
Half Dolls These are painted half dolls for your own creation. Each half doll receives a minimum of firings. You may specify colours for hair and clothing. Also let . Rows and floes of angel hair And ice cream castles in the air And feather canyons everywhere I've looked at clouds that way But now they only block the sun.
Emily O'Neill is an artist, writer, and proud Jersey girl. Pick her brain here. You. Us. Dreamforce ' A single rose Wait, that's The Bachelor. We'll just be hanging out and Emily Anchartechahar, CAPM liked thisTitle: R4R Sourcer Onsite @ Facebook- .
Emiri Katō (加藤 英美里, Katō Emiri, born November 26, ) is a Japanese voice actress and singer working for 81 Produce. At the 2nd Seiyu Awards, she won Best New Actress with her roles in Powerpuff Girls Z as Momoko Akatsutsumi/Hyper Blossom and Lucky Star as Kagami benjaminpohle.com also shared a Best Singing Award with the rest of the Lucky Star girls for the theme song "Motteke!